Port McNeill
FULL GOSPEL
CHURCH
Important Message
Regarding Covid-19
and our services:
NO SERVICES DUE TO COVID RESTRICTIONS BY THE PROVINCIAL GOVERNMENT
​
Church Protocols During Covid-19
When Restrictions Are Lifted
We will be following a number of protocols to ensure everyone's safety. With this in mind, our church board has decided on the following guidelines:
​
Everyone is encouraged to bring a mask, if you do not have a mask the church will gladly provide one. The use of masks is not mandatory unless you choose to sing.
For your safety, singing will only be permitted if you choose to wear a mask. This does not apply to the morning speaker or the worship team while leading us on stage.
Prophetic words and words of inspiration will be welcomed from the cordless microphone, but only if wearing a mask.
Church services will be under 50 people and will require social distancing of 6 feet (2 meters). Reservations are required and can be made via email: ptmcfullgospel@gmail.com or by phone: 250 956 4741.
Worship team, sound and tech members will continue to be responsible to clean their own stations and equipment as previously determined.
Everyone must use the hand sanitizer when arriving at the church. Hand sanitizer will be available and provided as you enter the building and at the debit machine.
Handshakes and hugs are not permitted.
Bathrooms will be open and wipes will be provided for you to clean the bathroom after use.
Refreshments and coffee will not be provided at this time.
Children's programs will not be provided at this time. Children are welcome to attend but must stay with their parents or guardians.
Fellowship will need to be limited at this time. Therefore lingering after the service will not be possible.
The building will be cleaned every week with special attention to bathrooms and common areas such as handrails and door handles.
​
We are also holding online services through Facebook live feed every Sunday morning at 10:30 am. They are also uploaded for you to view at a later, more convenient time. It is not necessary to have a Facebook account in order to view messages as they are public and can be accessed HERE. If You Tube is how you watch, follow our CHANNEL.
If you're in need of prayer please contact Pastor Stan or one of our Elders by phone, email or text. We would be happy to connect with you.
​
​
​
Welcome to Port McNeill Full Gospel Church!
​
We are a family of believers who seek to daily encounter God, be changed by Him and carry that change into the world.
​
Port McNeill Full Gospel is a member of the Apostolic Church of Pentecost Canada, a fellowship of about 150 churches in Canada and related to churches in many nations.
​
​
​
​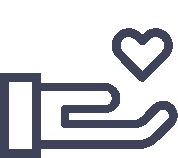 Ministry: the spiritual work or service of any Christian.
Get Connected, BE inspired